«…We shall be witnesses to the unfolding of the human soul, to the rising of a New Man who will not be the victim of events, but who will have the clarity of vision to direct and shape the future of human society. »

— M. Montessori, «The absorbent mind.»
MARIA MONTESSORI'S METHOD
This proven teaching approach is fundamentally different from other traditional ones. It uses a child-centered approach to enable them to reach their full potential. Montessori Space provides children with self-paced learning and the unique environment to help children develop to their potential and the help and support of a Montessori teacher.
HOW DOES A CHILD LEARN?
Children naturally need for activity. From birth to six years old, they explore by absorbing every piece of the environment, language and culture with all five senses. Further, from six to twelve years old, they become conceptual researchers. They develop abstract thinking and imagination and apply their knowledge to their future life.
Maria Montessori paid great attention to the periods of the child's development. She called them sensitive periods because, in each of these time intervals, the child has an increased susceptibility to mastering specific skills. According to her, a person never again succeeds in mastering knowledge so quickly, so joyfully in learning something, as in the corresponding sensitive period.
PREPARED ENVIRONMENT
The Montessori class is a specially prepared environment that fuels the children's tendency to work naturally. Study materials are designed specially to help to explore the world and develop cognitive skills., There is no competition between children in the Montessori class. They work freely, enjoy the learning process at their own pace, foster self-confidence and internal discipline.
MONTESSORI TEACHERS
The Montessori teacher plays a vital role in the classroom. He observes, guides and encourages every child in the class. At first, it may seem that this is an accidental intervention, but it is not! The knowledge about how to observe constructively and which time and method is better to engage students into activities is a particular skill of the Montessori teacher. It takes many years of unique study and training. On the one hand, the teacher's participation is sufficient to help the child and, on the other hand, is not pushing on the child's innate passion for independent research. Naturally, small children need more help, but as the child grows up, the teacher's leading function is slowly reducing.
FAMOUS MONTESSORI STUDENTS
We are glad to present to you the most famous and successful pupils of Montessori schools. Just look at how creative, purposeful and happy children grow up in the unified development system!
Jeff Bezos
Head and Founder of Amazon.com, Founder and Owner of Blue Origin Aerospace Company and Owner of The Washington Post Publishing House.
Prince William and Prince Harry
Eldest and youngest sons of Prince Charles of Wales and his first wife, Princess Diana, grandchildren of Queen Elizabeth the II.
George Clooney
American actor, director, producer, businessman and activist, Oscars and Golden Globes winner.
Jacqueline Kennedy
The First Lady of the United States from 1961 to 1963. One of the most popular women of her time, a trendsetter, beauty and grace in America and Europe.
Sergey Brin and Larry Page
Founders and Owners of the Google Corporation.
Beyonce
American R'n'B singer, actress, dancer, sound producer.
Gabriel García Márquez
Colombian writer, journalist, publisher and politician. The Neustadt Literary Prize and the Nobel Prize winner in Literature.
Jimmy Wales
American Internet Entrepreneur, Founder of Wikipedia, Niels Bohr Gold Medal Winner.
Helen Hunt
American actress, screenwriter, director and producer. Oscar, Golden Globe and Emmy Award Winner.
William Wright
American developer and designer of computer games, founder of the Maxis game development and the Entertainment companies.
Friedensreich Hundertwasser
Austrian architect and painter.
Joshua Bell
World-class star violinist.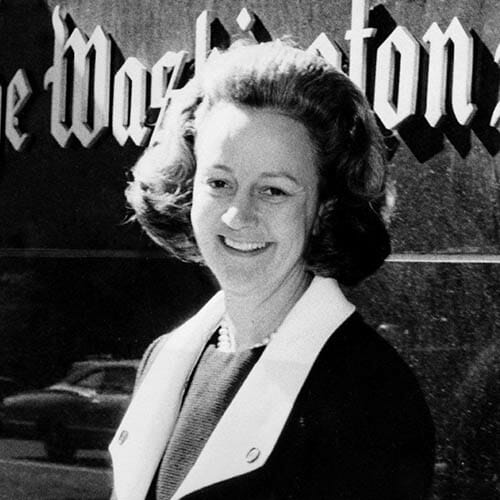 Katherine Graham
The Washington Post owner and editor for over two decades.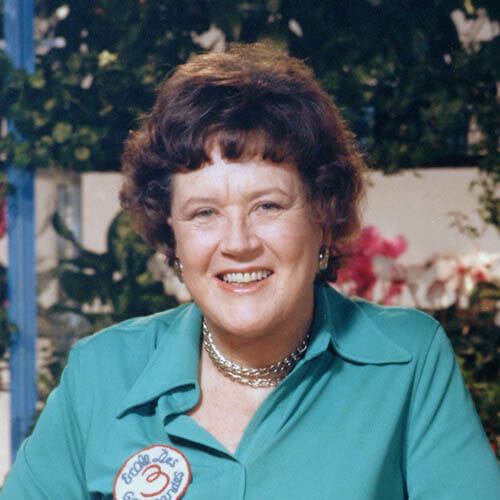 Julia Child
Chef, cookbook author, TV star.
Dakota Fanning
Popular American actress and model.